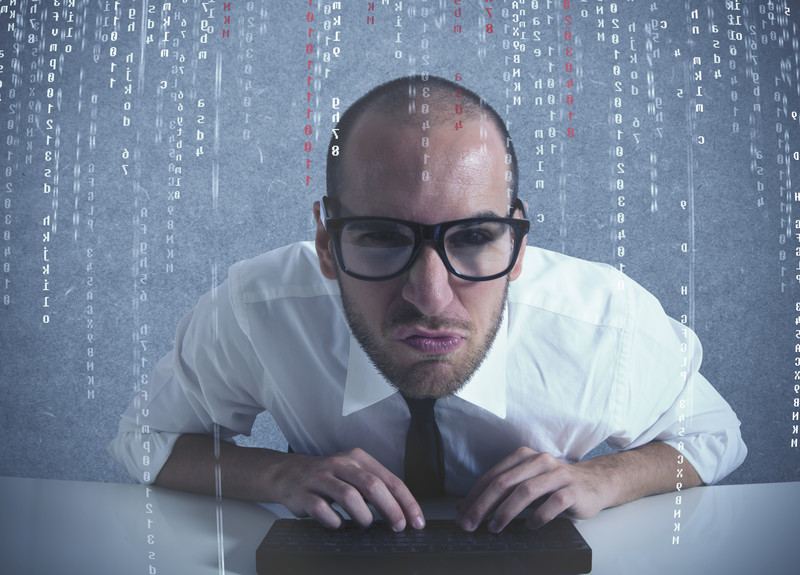 The Office for Civil Rights sent out a cyber newsletter stating that throughout 2020-2021 hackers have targeted the health care industry and the number of breaches increased 45% from 2019 to 2020. The number of breaches due to hacking or IT incidents account for 66% of all breaches affecting over 500 patients records in 2020. Cyber-attacks are critical in health care since it can disrupt services to patients and destroy patient data.
Most cyber-attacks could have been prevented if covered entities and business associates had implemented the HIPAA Security Rule requirements. Technical safeguards are based on the organizations size, type of environment, and how data flows in and out of their systems. Keep in mind, phishing attacks and weak authentication protocols are the most common exploitations.
What can you do to prevent cyber-attacks?
While nothing is 100%, simple precautious can go a long way. Educating your staff should be a top priority. Tricking employees to click on links or to share vital information is the most common tactic. An unsuspecting employee is typically how an attack starts. There are more sophisticated methods that can exploit previously unknown vulnerabilities, but phishing is still the most common. Train your employees not to click on attachments unless they are expecting the communication and the sender has been verified. Also, do not click on links within emails. Best practices are to open your browser window and go to the website and log-in from there. If the employee suspects an email contains a virus or is suspicious, they should contact their IT department/vendor and verify. It is always better to be safe than sorry later!
Ongoing HIPAA training is essential to keep up with new threats. Annual training keeps HIPAA on the minds of your employees, but when you add monthly security reminders it helps so much more! The HIPAA security officer should share emails or website information from reliable sources to keep their employees informed. When you receive Aris' monthly Security Newsletter, share this valuable information with the staff, including clinicians, and management since they are often a target from hackers. If possible, utilize a company that offers Phishing training and exercises. Contact us for some suggestions.
Unfortunately, security training cannot be effective if it is viewed by as a burdensome, and employees just want to "check-the-box". Keep staff members engaged by explaining cyber security is everyone's job in protecting ePHI.
In addition to education, organizations can mitigate the risk of phishing attacks by implementing anti-phishing technologies. You should talk to your IT vendor about what type of services they have that can help you. For example, if an email is suspected of being a threat, it can be blocked, and appropriate personnel notified. Another approach can involve scanning web links or attachments included in emails for potential threats and removing them if a threat is detected. Newer techniques can leverage machine learning or behavioral analysis to detect potential threats and block them as appropriate. Many available technology solutions use a combination of these approaches. Implementing access controls that restrict access to ePHI to only those requiring such access is also a requirement of the HIPAA Security Rule. Organizations may determine that because its privileged accounts (administrator) have access that supersedes other access controls (role or user-based access) and thus can access ePHI, the privileged accounts present a higher risk of unauthorized access to ePHI than non-privileged accounts. If exploited through an administrative access point, not only could privileged accounts supersede access restrictions, but they could also delete ePHI or even alter or delete hardware or software configurations, rendering devices inoperable. To reduce the risk of unauthorized access to privileged accounts, the organization could decide that a privileged access management (PAM) system is reasonable and appropriate to implement.
Covered entities and business associates are required under HIPAA to ensure the integrity, confidentiality, and availability of ePHI. This means protecting patient data from improper alteration, destruction, and making sure it is available when needed. Hackers that penetrate an organization's network can wreak havoc by encrypting patient data, modifying data, or stealing the data. Based on the type of network your organization utilizes, you may need domain controller and/or business grade firewall. Some firewalls that are designed for "small" businesses, are not robust enough for healthcare. As devices age, they must be replaced since technology is always changing, and vulnerabilities are exploited. Before purchasing new equipment, it is suggested to consult with an IT vendor that specializes in healthcare. It is important to ensure the device can be used in a healthcare setting, set up correctly, and custom security policies implemented.
As we just mentioned about devices being upgraded, so must software applications. Again, when an organization utilizes outdated software, these can be exploited as well. I have heard over the years many different reasons why "programs" cannot be upgraded, it won't work with the new version of windows, they don't offer upgrades, or simply they do not want to spend the money. None of these reasons are acceptable excuses from the Office for Civil Rights unless you have security measures in place to protect the legacy systems and they are safe from the "outside" world. If you utilize outdated equipment or software and you are hacked, you CAN and WILL be fined if you have not demonstrated best practices in protecting your data. You literally are running the risk of losing your business. The fines are THAT much!
We recommend yearly network security audits that are performed by a network security company. This is different that your regular IT company that maintains your systems unless they truly specialize in network security. This type of company should perform several types of vulnerability scans. Not all scans are created equal and different types may be necessary to uncover holes in your security. For example, scans that look for weak passwords, duplicate passwords, weak access controls, and vulnerable ports. 80% of the attacks can be linked to weak authentication credentials. By adding a second authentication process, a bio-scanner, or RFID card to access ePHI greatly enhances security. This is especially helpful for those using remote access. When it comes to your daily IT vendor, they must also under HIPAA and follow the security protocols set forth by NIST. Several medical practices have been breached due to incorrect settings within the network. Some of these breaches cost $3M in fines!
Summary:
Although malicious attacks targeting the health care sector continue to increase, many of these attacks can be prevented or mitigated by fully implementing the Security Rule's requirements. Many organizations continue to underappreciate the risks and vulnerabilities of their actions or inaction (increased risk of remote access, unpatched or unsupported systems, not fully engaging the workforce in cyber defense).
Unfortunately, there isn't a single magic action to ensure the safety of your data, it is a combination of the above and ongoing upgrades.
To find out more about how our online HIPAA Keeper™ can help your organization with HIPAA Compliance click here:
https://arismedicalsolutions.com/aris-hipaa-compliance-system-for-medical-offices/
Or to schedule a demo click the contact us tab and scroll down.
"Simplifying HIPAA through Automation, Education, and Support"