HIPAA Keeper™ is an Affordable, Easy-to-Use HIPAA Compliance Online Platform to Help Manage & Meet Your HIPAA Requirements
Maintaining HIPAA compliance is essential and required under federal law. Plus, all 50 states have their own set of privacy laws! It is difficult to maintain a compliant medical practice with countless rules and regulations. Most healthcare organizations are looking for an easier way.
HIPAA Keeper™ is an affordable cloud-based HIPAA Compliance Service so you can get back to taking care of your patients! Aris has worked with a variety of health care providers and business associates since 2009 to ensure the safety of their patient's personal health information (PHI) and to maintain a high standard of patient care. We understand the frustration with trying to run a practice while struggling to stay in compliance. We are excited to offer a new way in "Simplifying HIPAA" for a low monthly cost starting at only $99/month. [Learn More]
Let HIPAA Keeper™ provide you with an easy online path to HIPAA Compliance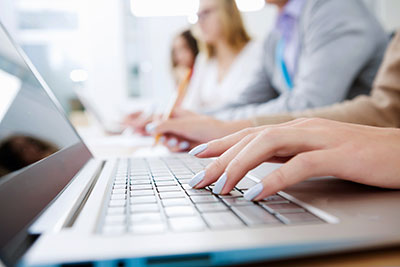 HIPAA Privacy & Security Rule Policies and Procedures
Did you know that most HIPAA investigations could have been avoided by having appropriate policies and documentation?
The Office for Civil Rights (OCR) has stated that when an investigation is opened, they review ALL your compliance efforts. They review what you had in place before the incident, what you did during the incident, and what you have done since the incident. They also review all your policies and procedures and not just the area you are being investigated for. Therefore, you must exercise due diligence in creating a complete policy and procedure manual. Do not forget, if it is not documented, it does not exist!
Our system will educate the organization as they go through the process to ensure their policies and procedures have the requirement elements. If your own policies and procedures do not meet the requirements, the system will permit the client to customize the policies and procedures provided for them. Our complete program also includes patient and HIPAA documentation that is also required. All through the program, Aris will guide and educate you on what the questions mean and what you are required to have in place.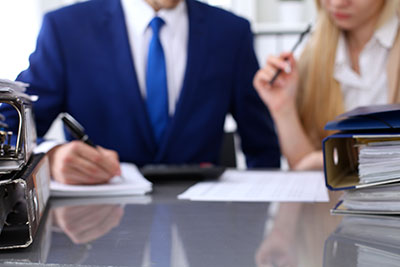 HIPAA Risk Management
Did you know that most fines from the Office for Civil Rights (OCR) are from the lack of a risk analysis or the lack of remediation from a risk management plan?
Random audits are rare, but still occur. More common are investigations that are started with a patient complaint or a data breach. Conducting a system wide risk analysis is critical in uncovering potential threats and vulnerabilities. Once uncovered, then the organizations must create a well documented plan to mitigate those risks that could affect the confidentiality, integrity, and availability of electronic protected health information (ePHI).
Part of risk management is ensuring the organization has implemented policies and procedures that are required under the HIPAA Privacy and Security Rules. Most organizations are confused by the terms, "Required and Addressable" when discussing the Security Rule Standards for policies and procedures. "Required" means just as it sounds, this security standard must be implemented as stated. "Addressable" is not optional, it means this security standard has flexibility as to how the standard may be implemented.
Aris' automated system provides an annual risk analysis to keep you in compliance with an annual review. While you complete the risk analysis questionnaire, the risk management plan is also automatically completed. Aris's online platform will guide and educate the user on which required elements are needed and what you are required to have in place.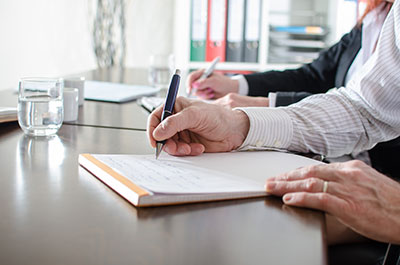 HIPAA Compliance Training
Education is the key to avoiding HIPAA violations and data breaches. You can build a fortress around your network, and it only takes one mistake from an unsuspecting employee to invite a virus in and destroy your data.
Patient data is a very valuable commodity, and hackers at all levels are trying to steal it. Small to medium sized organizations are targets because many of these do not have proper network security in place and the hackers know this. Keep in mind there are also emails sent from spammers that conduct phishing exercises. They try to get the employee to click on a link or share information. Most often these emails look very real and the employee needs to study where the email is from to ensure it is in fact sent from a legitimate person or company.
Next to securing your network, employees are the next line of defense in protecting your data. Ensuring your employees understand threats, how to avoid getting caught in phishing attacks, and what to do should an emergency arise are just some of the areas that should be addressed.
Our monthly HIPAA compliance service includes online HIPAA compliance training at no added cost. For those who are not utilizing our system, you can still access HIPAA training on our training page.

By subscribing to HIPAA Keeper™ you will automatically receive our Security Updates automatically in our platform, keeping you updated and informed of potential risks, giving you time to put a plan in place.
During an Audit is not the time to find out that your compliance efforts are not as robust as they could be.
Aris Medical Solution's Security Risk Analysis is a comprehensive questionnaire designed to show where your vulnerabilities lie…Crafted from experience, it asks the right questions to pinpoint where your Protected Health Information is stored and more importantly…is it safe?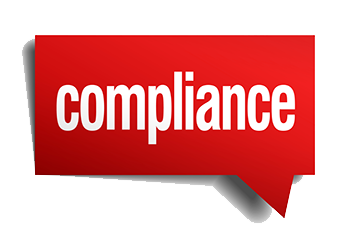 Building your Risk Management Plan
After you have asked and answered the right questions in your Security Risk Analysis, Aris will help you put an action plan in place to mitigate the vulnerabilities.
What makes up a Risk Management Plan?

Your Mitigation Plan must be documented. If you haven't put pen to paper… it doesn't exist.
Are you Identifying Security Risks?
There are several types of threats that may occur within an information system of operating environment. Threats may be grouped into general categories such as natural, human, and environmental.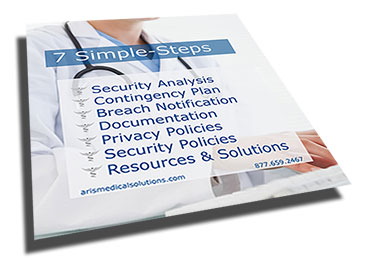 Our HIPAA Keeper™ subscription will assist you and your staff in understanding and implementing all that is needed to meet State and Federal Regulations.
HIPAA Keeper™ protects our clients through Automation, Education, and Support