Aris offers a full range of HIPAA Compliance Services:
By partnering with Aris Medical Solutions you will automatically receive our Security Updates straight to your inbox, keeping you informed of potential risks, giving you time to put a plan in place.
During an

Audit

is not the time to find out that your compliance efforts are not as robust as they could be.
Aris Medical Solution's Security Risk Analysis is a comprehensive questionnaire designed to show where your vulnerabilities lie…Crafted from experience, it asks the right questions to pinpoint where your Protected Health Information is stored and more importantly…is it safe?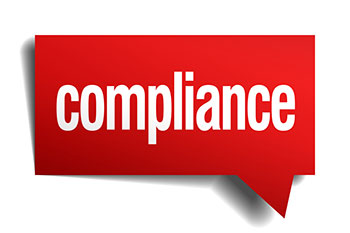 Building your

Risk Management Plan
What makes up a Risk Management Plan?
Documented Policies and Procedures
75%
Physical and Technical Safeguards
25%
Documented Mitigation Plan
100%
Your Mitigation Plan must be documented. If you haven't put pen to paper…it doesn't exist.
Are You Identifying

Security

 

Risks?
Our all-inclusive

7 Simple-Steps

package will assist you and your staff in understanding and implementing all that is needed to meet State and Federal Regulations.
Aris protects their clients through Partnership,
Education, and Support.
I wanted to take a moment to commend Aris Medical Solutions for the assistance they provided our company with during the implementation process of HIPAA as it relates to our practice.
As you may know, HIPAA is a very large project to embark on and very time consuming to say the least. But with the outline provided to our company by Aris, it made the task more understandable and attainable. In addition, we always had access to their staff during the project; staff members that were extremely helpful and personable at all times.
I whole-heartedly recommend Aris Medical Solutions to you and your company for your next project.
"We used another service for HIPAA compliance in the past, but still felt uneasy. Aris Medical Solutions takes the pain out of HIPAA Compliance with their 7 Simple-Steps. For what seems to be a long and daunting process, Aris put together a program that is easy to follow, leaving you feeling secure and accomplished. We are a very busy surgical practice and do not have the time to figure out what to do next. They've simplified everything by providing a calendar to keep us on track and show us how to comply with all the HIPAA Regulations. What's more is you're not just left alone. Suze and her staff are always available to help. Thank you Aris!"
"We had much of what was required for HIPAA Compliance already in place, but we didn't have it really organized. I read from another of Suze's clients that Aris Medical Solutions takes the pain out of HIPAA Compliance with their 7 Simple Steps, and that is so true. It is a process, but the way it is laid out and the way she explained how to use the program and especially the calendar, I know we can get this completed!"
"Being a small practice, it is difficult to find the time to research what we have to do to comply with HIPAA. Aris Medical Solution has helped us to stay HIPAA Compliant and keeps us informed of security threats and new technology. We have never been alone. The Aris staff members are always available to answer our questions and guide us through this maze of rules and regulations"