By Aris Medical Solutions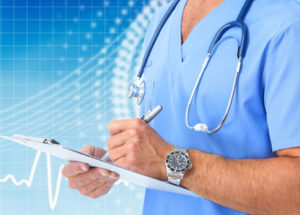 MIPS (Merit-based Incentive Payment System) and MACRA (Medicare Access and CHIP Reauthorization Act) is designed to create better patient outcomes and reward those providers that accurately document the progress of their patients. This all sounds great but it takes additional time until this new workflow is established. This is very frustrating to providers who just want to take care of their patients. It is a "learned" function and can be dealt with accordingly if you keep your patience. I know what you are thinking…. and it is easier said than done.
So many practices think since "meaningful use" went away they no longer need to conduct a risk analysis. This is incorrect information. Part of the requirements are that you must still conduct a risk analysis or update the one you already have. When "updating" your risk analysis, be very careful. You are attesting that you have reviewed your vulnerabilities and mitigated those risks.
Conducting a thorough risk analysis is more than just checking a box. It is meant to assist the organization in identifying possible vulnerabilities so you have the opportunity to mitigate them to prevent data breaches. If you merely change the date on your risk analysis and later suffer a breach; that could come back to harm you. If you skip over this or do not take this seriously, you are literally putting your practice at risk.
The best way to tackle this elephant in the room is… one step at a time!
Review your technology devices. Determine if anything has been or needs to be replaced and/or updated.
Understand where and how data is created, accessed, and stored. This includes reviewing the workflow of everyone involved with PHI and ePHI.
Conduct your risk analysis and update the risk management plan. If you choose to "update or review" your existing risk analysis, make sure you do not overlook anything.
If you have not not done so already, create a Incident Response Team (IRT). Utilizing the Security Incident Report will help in determining whether the security incident should be treated as a data breach or not.
When it comes to the actually MIPS documentation, there are organizations that will assist you at no cost to the practice. Don't chance missing this opportunity to ensure your documentation is accurate.
For more information on how Aris Medical Solutions can help your organization with HIPAA Compliance and Protecting your Data call 877.659.2467 or click here to contact us.
"Protecting Organizations through Partnership, Education, and Support"