By Aris Medical Solutions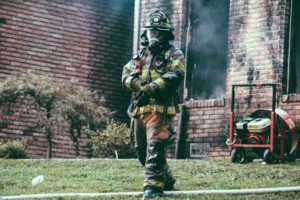 Contingency Planning is more than just a power outage or how to backup and restore your data. A complete plan should include different types of scenarios that could happen in your area.
For those involved in Healthcare, creating a contingency plan is not optional.  Should you have a disaster and are not prepared you can be fined! The Office for Civil Rights (OCR) considers protecting personal information a civil right and they will enforce this if you have a data breach or a situation where your data is not recoverable.
Think about ransomware, have you included this in your contingency plan?
Depending where you are located, have you included how to respond to a hurricane, tornado, snowstorm, or fire?
Where is your data located and what would happen if you had a toilet overflow or a pipe burst?
In light of the recent tragedies have you included a section on workplace violence?
How to create a Contingency plan:
Conduct a thorough HIPAA Risk Assessment. Understand and analyze what type of risks you are vulnerable to. This includes where you are located and what type of computer network that you utilize.
Create a diagram of how your network is configured. This will help you to determine the best method to protect and restore your data from a backup.
Implement a risk management plan that outlines what you have in place and what you will need in the future if it is not possible at the moment. Of course, you will need a timeline if you will be adding to your plan.
For more information on how Aris Medical Solutions can help your organization with HIPAA Compliance and Protecting your Data call 877.659.2467 or click here to contact us.