By Aris Medical Solutions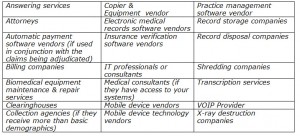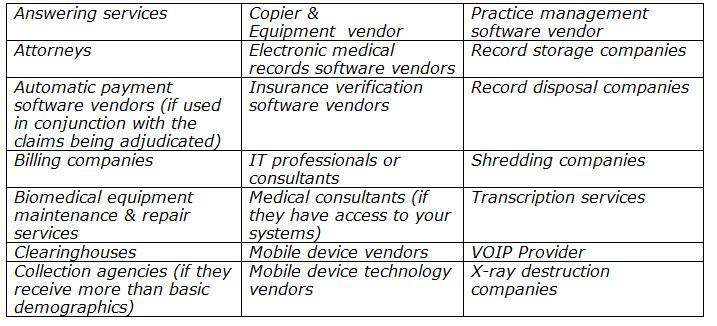 The Omnibus Rule that became effective March 26, 2013 was a game changer in many ways. One area was requiring Covered Entities to ensure that Business Associate Agreements (BAA) were in place with all of their business partners by September 23, 2013. If a Covered Entity had agreements already in place, Covered Entities had until September 22, 2014 to replace them with new ones that had all of the required elements of the new Omnibus Rule.
Did you know that if a Covered Entity (Medical Practice) releases Protected Health Information (PHI) to person or an entity and the practice does not have a signed BAA in place, the Covered Entity can be fined? In the eyes of HIPAA, you have disclosed PHI to an unauthorized user. Yes, this is TRUE!
Did you know that if a medical practice's software vendor has a data breach and you as the Covered Entity do not have a BA agreement in place you could be fined as well? I know what you are thinking… it's THEIR responsibility, not yours. True, but it is YOUR responsibility to have an agreement in place. Have you reviewed your BA agreements to ensure the documents have all of the required elements and it protects YOU the Covered Entity? These are very important documents and since it is the responsibility of the medical practice to protect patient data, the practice dictates when this information can be shared. The practice also has the responsibility to have assurances that the entity understands how to protect the data before it is released.
The Office for Civil Rights (OCR) recently imposed a $750K fine for such an offense. A Raleigh Orthopedic practice released 17,300 x-rays films to a Business Associate (BA) that promised to transfer the images in exchange for the silver in films. Unfortunately the practice forgot to have the entity sign a Business Associate Agreement.
Make sure you do not make the same mistake…
Contact Aris Medical Solutions at 877.659.2467 or click here to find out how we can protect your organization.
"Protecting Organizations through Partnership, Education, and Support"