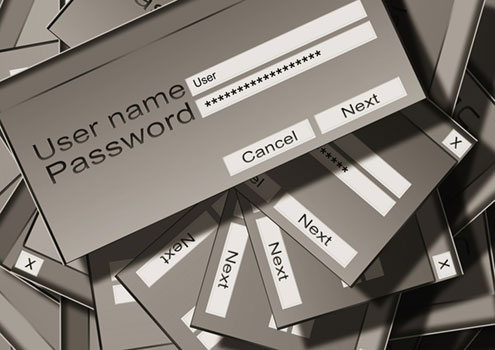 Just as the eyes are the window to our soul, passwords are the gateway to our inner most kept secrets.
Passwords are used to gain access to YOUR information, but what happens when your passwords are responsible for other people's information? Did you know that by having your email hacked, you could potential expose not only your personal information but that of others?
Recently, I receive a text from a friend of mine saying "LOL, your email was hacked, just got a fake email from you!" Since she knows that I work in medical offices and with HIPAA compliance, she thought this was funny. However, the problem was, it was HER email that was hacked and they spoofed my address in hopes that she would fall for it. This is just one of the many ways that hackers "get in". Some hacks start with this type of phishing email that someone falls for, depending on the hackers intentions… the sky's the limit!
Did you know that a hacker that could get into your email would have the ability to change your access codes to many different resources and you not even know it? Many sites verify your identity through your email address. For instance, if you use the same password across different platforms, once they gain access to your email, they can try that password on other sites. Then they can change YOUR credentials and even change banking information.
So.. what can you do to protect your information and that information that you are responsible for…
Here are some suggestions that you may use. Maybe not all of them, but incorporate as many as you can.
Use STRONG passwords, preferably pass phrases.
Change them at least them at least every 90 days.
Do not share your passwords.
Do not use the same password/phrase phrase across multiple platforms.
Do not reuse the same passwords.
Enable two step authentication wherever offered.
Utilize an encrypted file and copy/paste passwords instead of typing them each time.
Make sure the network that you are accessing information from is secure.
Although nothing in this day is 100% safe, by simply adding a few precautionary measures you can protect yourself and the patient information that you are responsible for as much as possible!
If you would like to schedule a HIPAA training course customized to your facility, or if you need to update any of your HIPAA security needs call 877.659.2467 or complete the contact us form.
"Simplifying HIPAA through Partnership, Education, and Support"