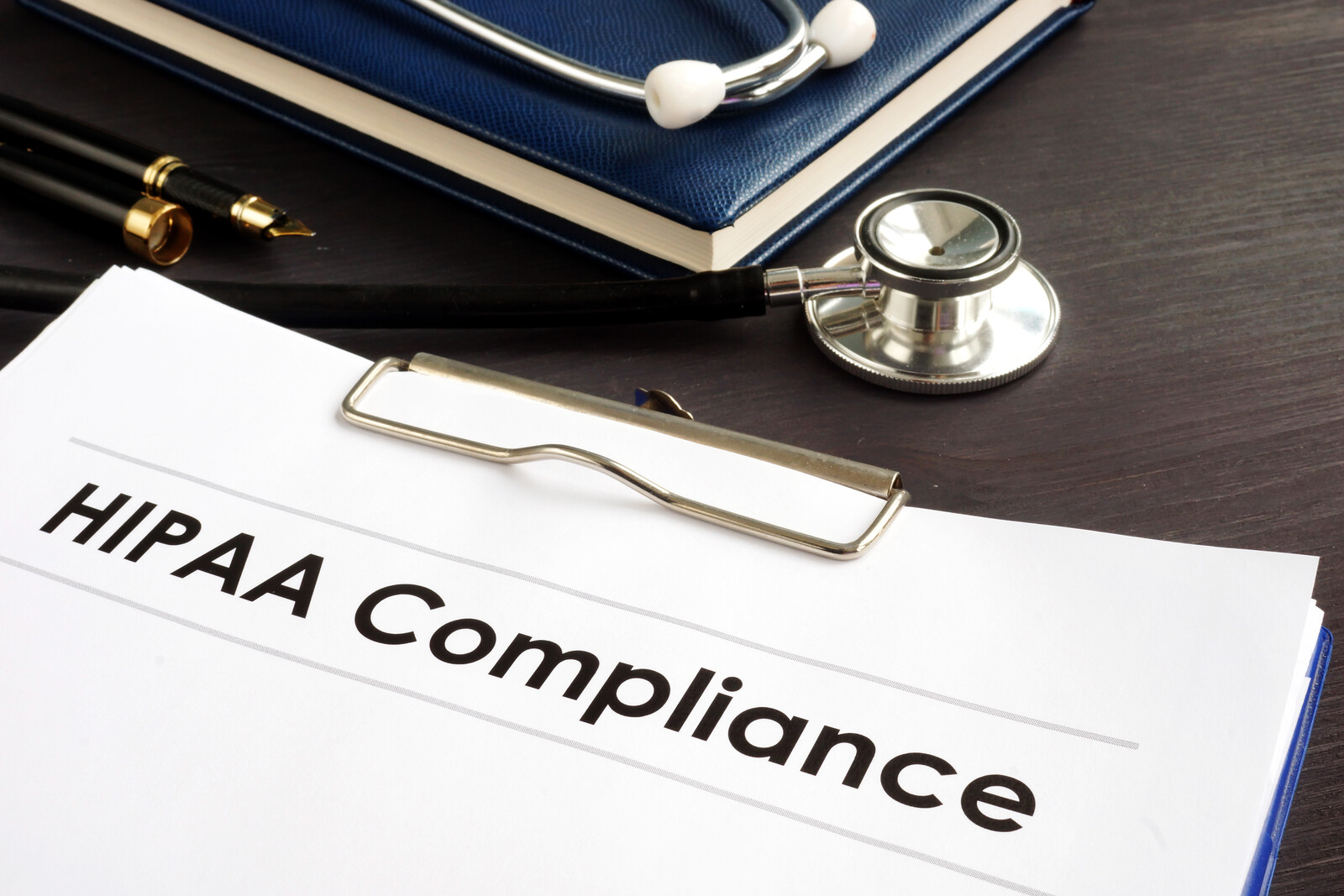 During this pandemic, the Office for Civil Rights (OCR) relaxed some of the requirements for Telehealth. This has since been retracted. Make sure the service you are using is in fact HIPAA compliant and you have a business associate agreement (BAA) in place. We also encourage you and all your business associates (BA) to carry cyber liability insurance. Data breaches and mishaps are part of our everyday life it seems. Although your medical malpractice insurance may offer a token amount of coverage, it is probably not enough. Keep in mind, if you cannot determine WHICH patient's data has been breached, you must notify all your patients. This is where is can be very costly. When selecting an agent, make sure they are well versed in this type of insurance, as we have seen some policies are not worth the paper they are written on. Read the exclusions!
Below are some HIPAA violation highlights from 2020. This is not meant to scare you, but to remind you of how important adhering to HIPAA really is. The Office for Civil Rights (OCR) enforcement actions are designed to send a message to the health care industry about the importance and necessity of compliance with the HIPAA Rules.
The OCR investigation found longstanding, systemic noncompliance with the HIPAA Security Rule including failure to conduct a risk analysis, and failures to implement information system activity review, security incident procedures, and access controls.
"The health care industry is a known target for hackers and cyberthieves.  The failure to implement the security protections required by the HIPAA Rules, especially after being notified by the FBI of a potential breach, is inexcusable," said OCR Director Roger Severino.
The OCR investigation discovered longstanding, systemic noncompliance with the HIPAA Privacy and Security Rules including failures to conduct a risk analysis, implement risk management and audit controls, maintain HIPAA policies and procedures, secure business associate agreements with multiple business associates, and provide HIPAA Privacy Rule training to workforce members.
"Hacking is the number one source of large health care data breaches. Health care providers that fail to follow the HIPAA Security Rule make their patients' health data a tempting target for hackers," said OCR Director Roger Severino.
The OCR investigation revealed that a former employee returned eight days after being terminated, logged into her old computer with her still-active user name and password. Additionally, OCR found that the former employee had shared her user ID and password with an intern, who continued to use these login credentials to access PHI after the employee was terminated. The investigation determined that the entity failed to conduct an enterprise-wide risk analysis, and failed to implement termination procedures, access controls such as unique user identification, and HIPAA Privacy Rule policies and procedures.
"Medical providers need to know who in their organization can access patient data at all times. When someone's employment ends, so must their access to patient records," said OCR Director Roger Severino.
The OCR investigation revealed that in addition to the impermissible disclosures, Aetna failed to perform periodic technical and nontechnical evaluations of operational changes affecting the security of their electronic PHI (ePHI); implement procedures to verify the identity of persons or entities seeking access to ePHI; limit PHI disclosures to the minimum necessary to accomplish the purpose of the use or disclosure; and have in place appropriate administrative, technical, and physical safeguards to protect the privacy of PHI.
"When individuals contract for health insurance, they expect plans to keep their medical information safe from public exposure. Unfortunately, Aetna's failure to follow the HIPAA Rules resulted in three breaches in a six-month period, leading to this million-dollar settlement," said OCR Director Roger Severino.
The OCR has settled twelve investigations for HIPAA Right of Access denials. This is not to be confused with a medical summary at the end of a patient encounter. A patient's request for a copy of their medical record (their designated record set) either by them or from a third party must be handled in a timely manner.
"It shouldn't take a federal investigation to secure access to patient medical records, but too often that's what it takes when health care providers don't take their HIPAA obligations seriously.  OCR has many right of access investigations open across the country, and will continue to vigorously enforce this right to better empower patients," said Roger Severino, OCR Director.
"No one should have to wait over a year to get copies of their medical records.  HIPAA entitles patients to timely access to their records and we will continue our stepped up enforcement of the right of access until covered entities get the message," said Roger Severino, OCR Director.
"The OCR is committed to enforcing patients' right to access their medical records, including the right to direct electronic copies to a third party of their choice. HIPAA covered entities should review their policies and training programs to ensure they know and can fulfill all their HIPAA obligations whenever a patient seeks access to his or her records," said Roger Severino, OCR Director.
"For too long, healthcare providers have slow-walked their duty to provide patients their medical records out of a sleepy bureaucratic inertia. We hope our shift to the imposition of corrective actions and settlements under our Right of Access Initiative will finally wake up healthcare providers to their obligations under the law," said Roger Severino, OCR Director.
The OCR investigation determined that there was systemic noncompliance with the HIPAA Rules including a failure to encrypt ePHI on laptops after Lifespan ACE determined it was reasonable and appropriate to do so.  OCR also uncovered a lack of device and media controls, and a failure to have a business associate agreement in place with the Lifespan Corporation.
"Laptops, cellphones, and other mobile devices are stolen every day, that's the hard reality.  Covered entities can best protect their patients' data by encrypting mobile devices to thwart identity thieves," said Roger Severino, OCR Director.
A breach report regarding the impermissible disclosure of protected health information to an unknown email account. The breach affected 1,263 patients.  OCR's investigation revealed longstanding, systemic noncompliance with the HIPAA Security Rule.  Specifically, they failed to conduct any risk analyses, failed to implement any HIPAA Security Rule policies and procedures, and neglected to provide workforce members with security awareness training until 2016.
"Health care providers owe it to their patients to comply with the HIPAA Rules.  When informed of potential HIPAA violations, providers owe it to their patients to quickly address problem areas to safeguard individuals' health information," said Roger Severino, OCR Director.
"All health care providers, large and small, need to take their HIPAA obligations seriously," said OCR Director Roger Severino. "The failure to implement basic HIPAA requirements, such as an accurate and thorough risk analysis and risk management plan, continues to be an unacceptable and disturbing trend within the health care industry."
HIPAA covered entities and business associates are required to conduct an accurate and thorough assessment of the risks to the ePHI it maintains. Identifying, assessing, and managing risk can be difficult, especially in organizations that have a large, complex technology footprint. Understanding one's environment – particularly how ePHI is created and enters an organization, how ePHI flows through an organization, and how ePHI leaves an organization – is crucial to understanding the risks ePHI is exposed to throughout one's organization. As technology changes, risk assessments must be updated and reflected in a risk management plan. Reviewing policies and procedures may also need to be updated depending on the type of changes in technology. As we get ready to close out 2020, set your schedule to review your updates and planned upgrades for 2021.
To read about enforcement and the resolution agreements, click on the link below:
https://www.hhs.gov/hipaa/for-professionals/compliance-enforcement/agreements/index.html
If you need assistance with HIPAA Risk Management or guidance with your HIPAA Compliance contact us at 877.659.2467 or complete the contact us form.