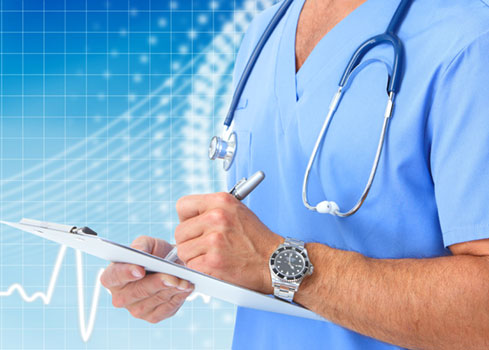 What do you know about HIPAA enforcement?
Just imagine you were investigated by CMS or the OCR, what would they find?
How confident are you in your medical and/or HIPAA documentation?
Do you have the appropriate documentation to protect your organization?
The Office for Civil Rights (OCR) is very serious about ensuring your organization is educating employees on patient rights and securing PHI. During a recent investigation in Florida an organization was fined $100K for each year they could not produce documented HIPAA training. The first year they only had 3 employees! They were fined for five years, $500K. Once you are under investigation, they review ALL of your documentation, not just what they originally requested. You do not want to end up being in the willful and wanton neglect category. This is where the big fines are calculated.
If you have a patient complaint or suffer a data breach, the best advice is to document, document, AND document! OH, did I mention… DOCUMENT? Next, cooperation. If they ask for something, give it to them. Nothing more, nothing less, but give them what they ask for. Show the OCR you are trying to do the right thing. After all, how would you like it if the information that was compromised was yours? Wouldn't you want the organization to do what they could to stop the breach or prevent another one from happening?
Remember the MD Anderson in Texas fines? They had multiple devices lost containing unencrypted ePHI. They claimed that they were not obligated to encrypt its devices, and stated that the ePHI that was involved was for "research," and thus was not subject to the HIPAA non-disclosure requirements. They challenged the OCR and the Judge ruled in favor of the OCR and MD anderson was ordered to pay $4,348,000 in civil money penalties. The quote from OCR Director Roger Severino: "OCR is serious about protecting health information privacy and will pursue litigation, if necessary, to hold entities responsible for HIPAA violations".
At the NIST/OCR conference in Washington DC, the director along with other members of the OCR staff reminded organizations about enforcement. This is NOT going away. Patient information is extremely valuable to criminals. The days of just a slap on the wrist because you didn't conduct risk assessment, conduct HIPAA training, or you can't prove your HIPAA compliance is over. Every organization that has anything to do with patient information must get on board and understand HIPAA. There is NO certificate to prove you are HIPAA compliant, the proof is in your documentation. So I ask one more time… How well do you trust your HIPAA documentation?
To find out more about how our automated HIPAA compliance platform can help your organization click here:
https://arismedicalsolutions.com/aris-hipaa-service-automated-platform/
Or to schedule a demo click the contact us tab and scroll down.
"Simplifying HIPAA through Automation, Education, and Support"