HIPAA Training Webinar Based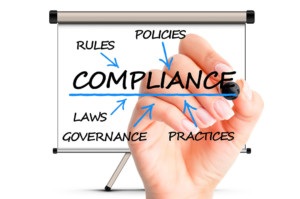 Everyone in a medical practice or business associate organization must understand the guidelines set forth by HIPAA. HIPAA requires all organizations that come in contact directly or indirectly with PHI or ePHI to provide HIPAA training for all new workforce members, including physicians, and clinicians. Whether you are a Physician, Nurse, Nurse Practitioner, Dentist, or Chiropractor, all must attend HIPAA training. Part-time and temporary employees must also attend HIPAA Training. In other words, EVERYONE that comes in contact with PHI or ePHI must attend HIPAA Training.
Periodic training is also required. Although the definition of "periodic" is not defined, The Office for Civil Rights recommends annually training. This is considered as "best practices" and may be considered under the "Standard of Care" criteria. Keep in mind some states require additional State training in addition to Federal HIPAA Training. Know your state requirements.
HIPAA Training – Webinar based
Medical Practices and Business Associates can request Aris train their staff via a Live HIPAA Training Webinar.
Training will be presented during an interactive PowerPoint Presentation.
Specific situations that pertain to the client will be covered as well.
HIPAA Training handouts and HIPAA certificates will be emailed
Click here to schedule HIPAA Training – Webinar based
Looking for Online HIPAA Training?
Looking for Onsite HIPAA Training?